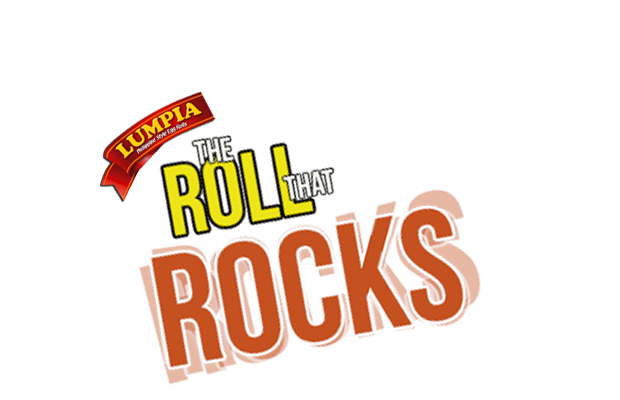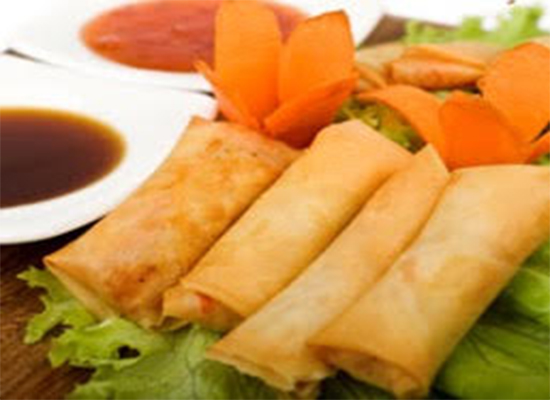 Lumpia
Lumpia
Philippine Style Eggrolls
We started making the best eggrolls in 1973 and have since become the most popular brand in the U.S. We use the same quality ingredients you would – fresh vegetables, premium meats and traditional seasonings – then roll them to create a truly authentic taste sensation. From freezer to table in just minutes, you can serve our delightfully delicious lumpia anytime! Perfect for appetizers, snack, entrees or potlock parties.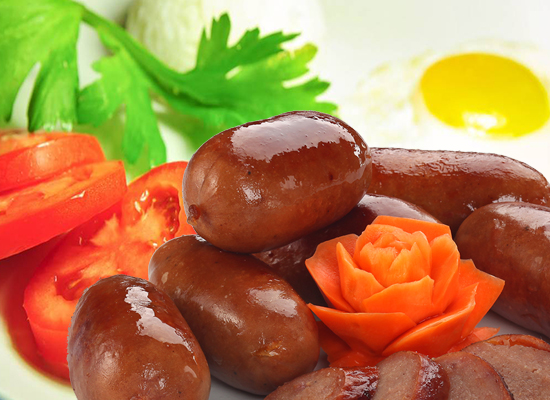 Longanisa
SILOG
Philippine Breakfast
(Garlic Rice, Egg, Meat of Choice)
Breakfast is often described as the most important meal of the day and there is nothing more satisfying than a complete meal of Filipino breakfast combo known as "Silog" (short for sinangag at itlog). A combination of garlic fried rice, eggs and a choice of our longanisa or tocino products bearing authentic marinade fused by Filipino kitchen masters for generations to preserve the unique and delicious taste that you will certainly rave about.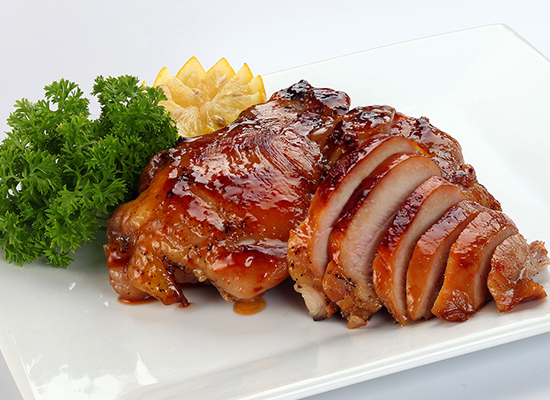 Tocino
TOCINO
Philippine Style Teriyaki
A popular Filipino delicacy that is traditionally cured in sugar, salt, pepper, and garlic similar to that of bacon and ham evolving into a savory dish that will certainly satisfy your breakfast cravings.
LONGANISA
Philippine Style Sausage
Flavoured with indigenous spices and are typically made with a balanced ratio of lean meat and fat cased in links to preserve their authentically rich and savory taste, gaining the distinction as one of the kings of Filipino breakfast.
Our History
We take great pride in the quality of our products, let our unique recipes satisfy your Filipino food cravings!
Family Loompya Corporation operates in San Diego County, CA. We started making the best tasting lumpia in 1973, and have since become the most popular brand in the U.S. and worldwide! Though there are now numerous firms offering similar products, we pioneered the brand name "LUMPIA" which subsequently acquired a first mover advantage that leads to brand recognition. While our product features a distinctively Asian taste, it had since been widely accepted by the mainstream market as well. Although FLC is a part of an ever growing frozen food manufacturing industry, it holds a remarkable competitive advantage for its product quality as a result of premium quality ingredients used and its product availability nationwide. FLC currently runs two USDA / FDA approved facilities.
FLC has always been committed to providing our customers with exceptional value and the highest quality. All phases of production are monitored for quality control – from the selection of ingredients to inspection and sampling prior to packaging. We maintain rigid standards at all times, exceeding stringent U.S.D.A. requirements.
The mission of Family Loompya Corporation is to provide its patrons with flavorful, nutritious and distinctive Philippine products at a competitive price. It is the company's belief that its patrons are the main reason for its existence. It thus put great pride into every product it produces. Therefore, it must be firm on food safety and product excellence to maintain the highest quality and the best value products.
Different mix, Different taste
LUMPIA Available in four variants
Find us near your favorite marketplace